International Quality Brass Terminal Blocks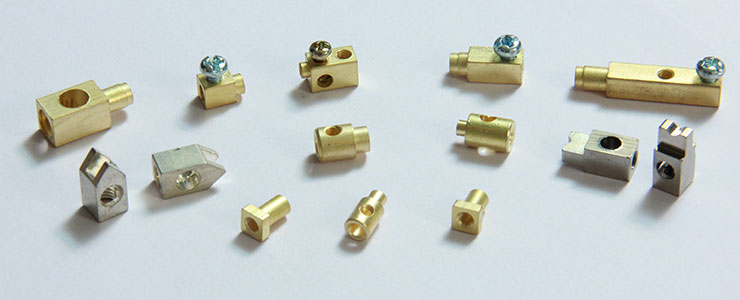 Brass Terminals are widely used in Electrical Swiches & Switchgear as a contact for transmitting electricity. They are produced exclusively as per custom design and specifications.

We are the trusted Brass Terminal Exporters in India offer instrumental range of brass terminals or Brass connectors to our clients at industry leading prices. We are equipped with latest tools and high tech manufacturing facility to give most innovative range of products. Further, we offer customized solutions to industries for ultimate client satisfaction and check our products stringently before making any final delivery to clients.
What are the properties of our brass terminal connectors?
Highly durable and long shelf life
High tensile strength
Corrosion resistant and chemical free
Dimensionally accurate and remarkable surface finish
Available in custom solutions and varied configurations

PUNCH TERMINALS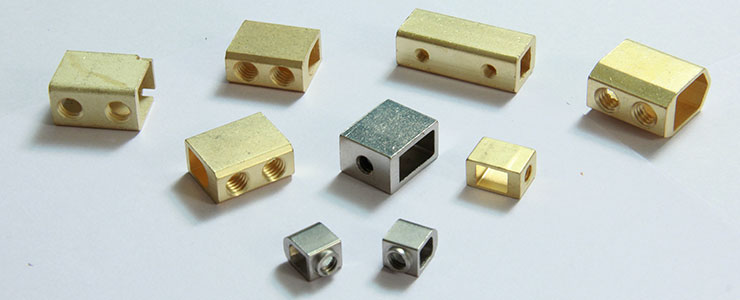 These are also a type of Brass Terminals produced using a combination of Turning and Power Press operations.
Raw Material (RoHS Directive Approved) :
These Components are made from the following Grade of Brass :
Free Cutting Brass Grade I and Grade II
CuZn36Pb3 / CuZn37Pb2 / CuZn39Pb2 / CuZn39Pb3 / CuZn40Pb2 / CuZN43Pb2
CW603N / CW606N / CW608N / CW612N / CW614N / CW617N / CW623N
CZ120 / CZ121 / CZ122 / CZ131
C37700 / C35300
MS58
Any Other Equivalent Grades
Surface Finish
Natural Colour
Nickle Plated
Tin Plated
Silver Plated
Our products are always prepared as per international quality norms and standards. Due to their longevity and high flexibility, our products are popular in both domestic and global markets. Being prominent Brass Terminal Exporters in the industry, our products are also appreciated by clients due to their durability and flexible nature. TO know more about our brass terminals and to place bulk order with us, contact our expert team now.
Request A Free Quote
Get In Touch
Inquiry Now
Electrical Wiring Accessories