Energy Meter Components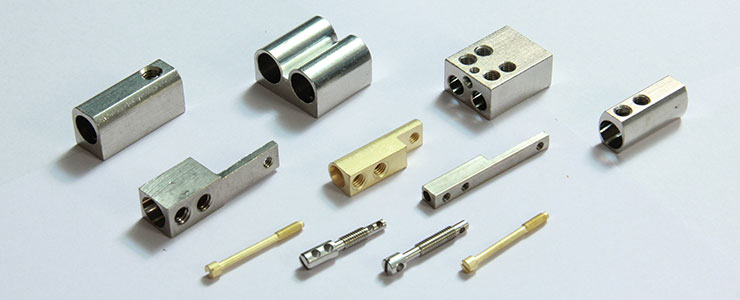 Energy Meter requires different types of Brass Terminals in the form of Potential Terminal, Current Terminal & Voltage Terminal. We produce these terminals as per custom design & specifications.

We also produce Brass Sealing Screws which are again used in Energy Meters. They too are made as per custom specifications.

Raw Material (RoHS Directive Approved)
These Products are made from the following Grade of Brass
Free Cutting Brass Grade I and Grade II
CuZn36Pb3 / CuZn37Pb2 / CuZn39Pb2 / CuZn39Pb3 / CuZn40Pb2 / CuZN43Pb2
CW603N / CW606N / CW608N / CW612N / CW614N / CW617N / CW623N
CZ120 / CZ121 / CZ122 / CZ131
C37700 / C35300
MS58
Any Other Equivalent Grades
Surface Finish
Natural Self Colour
Nickle Plated
Tin Plated
Request A Free Quote
Get In Touch
Inquiry Now
Electrical Wiring Accessories